Realizado Del 25 al 27 de junio de 2019
hablamos de tácticas y estrategias poderosas que transforman tus resultados en el arte de las ventas #VentaConsultiva
Aun puedes obtener formación de primer nivel en un congreso pionero.
Mas de 4 millones de impresiones generadas por 899 tuits publicados por 90 personas que compartieron  112 imagenes 
Te presentamos el I Congreso de Venta Consultiva y Liderazgo Inspirador
Un congreso en el que aprenderás tácticas, estrategias de venta y sistemas para potenciar tus resultados de la mano de los mejores expertos del mundo en Ventas
Por qué deberías accesar al material incluido en este congreso sobre #VentaConsultiva?
From:
Connected Action NodeXL-Reports
Uploaded on:
June 28, 2019
Short Description:
#VentaConsultiva via NodeXL 
http://bit.ly/2YsjjoV
@vivianfrancos
@leikoleo
@sonafpro
@impulsaeventos
@josuegadea
@josemanuelalbir
@seohashtag
@torremocha10
@susika_risso
@dilak20
Top hashtags:
#ventaconsultiva
#online
#gratis
#seohashtag
#venta
#marketing
#negocios 
Description:
The graph represents a network of 167 Twitter users whose recent tweets contained «#VentaConsultiva», or who were replied to or mentioned in those tweets, taken from a data set limited to a maximum of 18,000 tweets. The network was obtained from Twitter on Friday, 28 June 2019 at 16:59 UTC.

The tweets in the network were tweeted over the 9-day, 12-hour, 24-minute period from Wednesday, 19 June 2019 at 03:53 UTC to Friday, 28 June 2019 at 16:17 UTC.

Additional tweets that were mentioned in this data set were also collected from prior time periods. These tweets may expand the complete time period of the data.

There is an edge for each «replies-to» relationship in a tweet, an edge for each «mentions» relationship in a tweet, and a self-loop edge for each tweet that is not a «replies-to» or «mentions».

The graph is directed.

The graph's vertices were grouped by cluster using the Clauset-Newman-Moore cluster algorithm.

The graph was laid out using the Harel-Koren Fast Multiscale layout algorithm.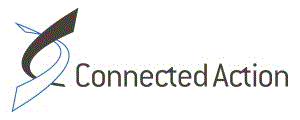 Vertices : 167
Unique Edges : 437
Edges With Duplicates : 1672
Total Edges : 2109
Self-Loops : 298
Reciprocated Vertex Pair Ratio : 0.193321616871705
Reciprocated Edge Ratio : 0.3240058910162
Connected Components : 4
Single-Vertex Connected Components : 3
Maximum Vertices in a Connected Component : 164
Maximum Edges in a Connected Component : 2106
Maximum Geodesic Distance (Diameter) : 4
Average Geodesic Distance : 2.315105
Graph Density : 0.0244931823100786
Modularity : 0.115287
NodeXL Version : 1.0.1.413


Top Word Pairs in Tweet in Entire Graph:
[325] consultiva,liderazgo
[324] congreso,internacional
[317] liderazgo,inspirador
[279] internacional,online
[265] congreso,#ventaconsultiva
[234] #ventaconsultiva,congreso
[220] tus,resultados
[220] 27,junio
[215] mejorar,tus
[214] #ventaconsultiva,potenciar
Top Word Pairs in Tweet in G1:
[89] congreso,internacional
[88] consultiva,liderazgo
[85] liderazgo,inspirador
[82] internacional,online
[52] venta,consultiva
[49] #ventaconsultiva,congreso
[40] online,venta
[37] online,#venta
[37] #venta,consultiva
[33] 27,junio
Top Word Pairs in Tweet in G2:
[88] liderazgo,inspirador
[86] consultiva,liderazgo
[86] congreso,internacional
[74] 27,junio
[73] internacional,online
[70] 25,26
[70] 26,27
[65] #online,#gratis
[64] #ventaconsultiva,congreso
[54] congreso,#ventaconsultiva
Top Word Pairs in Tweet in G3:
[41] consultiva,liderazgo
[39] liderazgo,inspirador
[39] #ventaconsultiva,congreso
[38] congreso,internacional
[35] venta,consultiva
[34] congreso,#ventaconsultiva
[31] internacional,online
[25] tus,resultados
[24] #ventaconsultiva,potenciar
[24] potenciar,mejorar
Top Word Pairs in Tweet in G4:
[78] congreso,#ventaconsultiva
[74] tus,resultados
[72] #ventaconsultiva,potenciar
[72] potenciar,mejorar
[72] mejorar,tus
[70] resultados,ventas
[65] 27,junio
[63] ventas,vivian
[63] vivian,francos
[63] francos,#seohashtag
Top Word Pairs in Tweet in G5:
[62] consultiva,liderazgo
[61] congreso,internacional
[60] liderazgo,inspirador
[54] internacional,online
[45] #ventaconsultiva,congreso
[43] congreso,#ventaconsultiva
[37] venta,consultiva
[33] tus,resultados
[33] mejorar,tus
[32] #ventaconsultiva,potenciar
Top Word Pairs in Tweet in G6:
[31] congreso,#ventaconsultiva
[27] #ventaconsultiva,potenciar
[27] potenciar,mejorar
[27] mejorar,tus
[27] tus,resultados
[26] resultados,ventas
[25] ventas,vivian
[25] vivian,francos
[25] francos,#seohashtag
[18] #seohashtag,vivianfrancos
Top Replied-To in Entire Graph:
Top Replied-To in G1:
Top Replied-To in G2:
Top Replied-To in G3:
Top Replied-To in G4:
Top Mentioned in Entire Graph:
Top Mentioned in G1:
Top Mentioned in G2:
Top Mentioned in G3:
Top Mentioned in G4:
Top Mentioned in G5:
Top Mentioned in G6:
Top Tweeters in Entire Graph:
Top Tweeters in G1:
Top Tweeters in G2:
Top Tweeters in G3:
Top Tweeters in G4:
Top Tweeters in G5:
Top Tweeters in G6:
Top Tweeters in G7:
  Cuando es tu próximo evento o exhibición comercial ? 
Impulso las impresiones del #hashtag de tu marca o evento
en Twitter y otras Redes Sociales
y te posiciono en nichos de audiencia para llegar a ser Trending Topic y generar mas
Conversiones , Visitas , y Ventas